Projects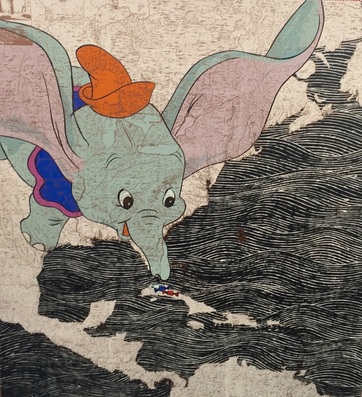 ​Ibrahim Miranda
Dumbo y Los Caramelos, Un Malentendido
(Dumbo and the Candies, A Misunderstanding), 2015 Screen print
Edition of 35
123cm x 113cm
Publisher - Latin Art Space
Master printer - Roberto Mercedes, Brand X EditionsIn
Collaboration Latin Art Space/
Brand X Editions
NYC - Oct 2015
Dumbo and the Candies, A Misunderstanding
will be presented by Latin Art Space at the Editions and Artists' Books Fair
The Tunnel 269 11th Ave., NYC, Nov 5 to 8.
---
Latin Art Space Presenting
at
Editions and Artists' Books Fair 2015
Nov 5 to 8, 2015
The Tunnel
269 11th Avenue, NYC
(bet. 27th and 28th Streets)
Collaborating artists, Choco, Angel Ramirez, Ibrahim MIranda, Yerandee G. Durán, Janette Brossard, Osmeivy Ortega, Aliosky Garcia, Norberto Marrero
Norberto Marrero, Artist book
---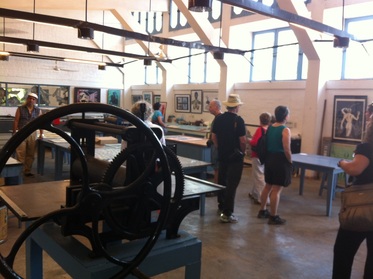 Artists/Printmakers Tour to Cuba
January 2016
Latin Art Space will host an 8-day/7-night tour to Havana's finest printmaking workshops and studios for printmakers, master printers, and curators. In addition to conferences discussing Cuba's history, architecture, art, and printmaking, participants
will have the opportunity to visit and interact with artists and other printmakers in their studios as well as view private collections and exhibitions.
In collaboration, Latin Art Space/Boston Printmakers
Second tour planned for Fall 2016
Printmaking studio at ISA (National Arts University), Havana, Cuba
---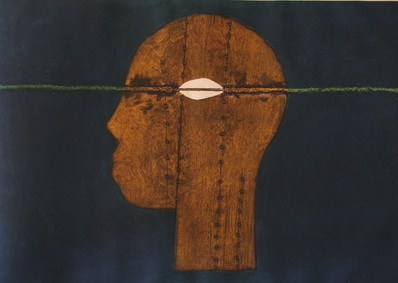 The Artist Choco (Eduardo Roca)
at University of Missouri, Bingham Gallery
February to April, 2016
Panel discussions April 27 to 30, 2016
Co-curated by Astrid Martinez-Jones of Latin Art Space
in collaboration, Latin Art Space/University of Missouri
Choco,
Cojido con Presilla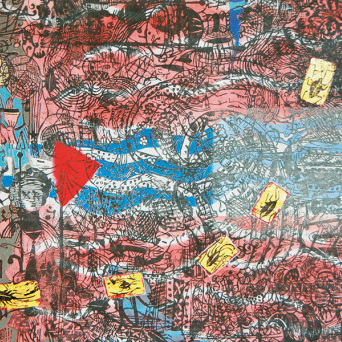 A Misunderstanding, Un Malentendido
Santa Fe College Art Gallery - Gainesville, FL, June 2015

Firehouse Gallery - Orange, NJ, December 2014

Multicultural Arts Center - Cambridge, MA, October 2014
Curated by Astrid Martinez-Jones of Latin Art Space
Eleven multigenerational Cuban artists, each shaped by their unique criteria and diverse stance in art, come together for this exhibition. This apparent chaotic collection of artistic expression and mediums is united by one concept: to consider ideas that have previously been excluded, break down ideological walls that divide us, and accept guidelines that are foreign. The artworks urge the viewer to explore personal assumptions and perceptions.
Angel Ramirez
---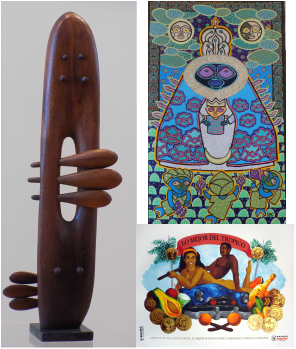 Still Running: Afro-Cuban Art
Multicultural Arts Center, Cambridge, MA
May 2015
Curated by Astrid Martinez-Jones of Latin Art Space in collaboration with Alejandro de la Fuente, Director, Afro-Latin American Research Institute, Hutchins Center for African and African American Research at Harvard University
Still Running showcases many of the artists that are currently on view at the Ethelbert Cooper Gallery for African and African American Art at Harvard University, as part of the exhibition
Drapetomania: Grupo Antillano and The Art of Afro Cuba
. The exhibition is a homage to a forgotten visual arts and cultural movement that thrived briefly between 1978 and 1983,
Grupo Antillano
. This group articulated a Cuban culture that privileged the importance of Africa and Afro-Caribbean influences in the formation of the Cuban nation. -
ArtScope article, click
Herminio Escalona (left), Leonel Morales (top right), Elio Rodriguez (bottom right)
---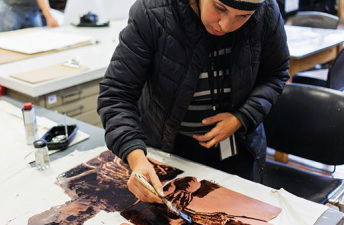 Artist/Printmaker, Janette Brossard and Norberto Marrero
Resident Artists - Massachusetts College of Art and Design
February 2015

In collaboration, Latin Art Space/MassArt


Janette Brossard at the MassArt printmaking workshop
---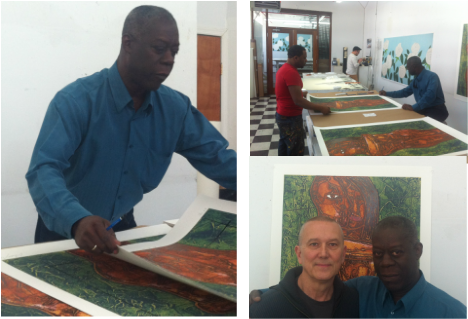 Choco at Brand X Editions
April 2014
The Embrace
Edition of 10
Screen print
Master printer, Roberto Mercaderes


In collaboration, Latin Art Space/Brand X Editions

Choco (left), with master printer Roberto Mercaderes (top right), with master printer and Brand X proprietor, Bob Blanton (bottom right)
---