AboutCuba
Art + Culture for the Discerning Traveler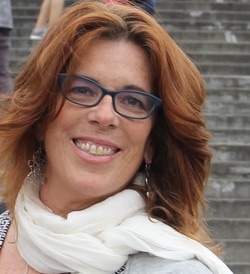 For many years, we have been promoting the art and culture of Cuba through contemporary art exhibitions, custom people-to-people Cuba travel programs and, by engaging in collaborative projects with museums, universities, curators, and other cultural centers in Cuba and the US.
Our travel programs are custom tailored for organizations, art collectors and small groups who are interested in visiting Cuba and engaging in meaningful exchanges with Cuban artists, scholars, architects, entrepreneurs, musicians and other cultural figures. We strive to provide our guests with an authentic experience of Cuban art and cultural life, and customize programs to reflect each individual's or group's particular interests. Our expertise in Cuba and contemporary Cuban art allows us to offer our guests an exclusive travel experience from an insider's perspective.
We also offer advise on art acquisitions and facilitate the purchase and shipment of artwork worldwide.
Astrid Martinez-Jones
is the Founder/Director of Latin Art Space, and a specialist in Cuban art and culture. She was born in Cuba and currently lives in Los Angeles. Astrid began collecting contemporary Cuban art, and forging relationships with artists and other cultural figures in Cuba in 1994. She has since curated art exhibitions, produced innovative cultural events, and led many art and culture tours of Cuba. Astrid has advised organizations, as well as private collectors on different aspects of Cuban art acquisition and management. Her relationships with artists and professionals in Cuba have allowed her to curate unique cultural travel programs. As a Cuban national living in the US, she is uniquely positioned to build relationships and bridges between Cubans and Americans.
Core Collaborators
​
Mytil Font
is the Latin Art Space representative in Cuba. She is originally from
Isla de la Juventud
, Cuba and has lived in Havana for many years. Mytil is a writer and art curator, and is very well connected to the art, music, and performing arts community in Havana. She coordinates our activities and visits, and facilitates all aspects of our guests' Cuba experience while on the island.
Raysa Mederos Orta
was born in Cuba and currently resides in Somerville, Massachusetts. She is an artist, writer, and professor of languages at Brandeis University and Tufts University in Massachusetts. Raysa lived in Havana until the early 1990's; she has written several essays about Cuba and is currently working on a biographical novel based on her family's experiences in 1960's Cuba. Raysa's expertise in education and her knowledge of Cuba has been an important resource for our educational programs.
Marisol Marquez
is an experienced tour consultant and photographer. She has worked with many artists assisting them in producing high quality images of their work. Marisol has traveled extensively throughout the world and has recently settled in the Boston area. Her keen eye for cutting edge art and artists, and her expertise with groups and individuals in multi-cultural settings has been a great asset to Latin Art Space.
Raul Villarreal
was born in Cuba and currently resides in Gainesville, Florida, where he is professor of art and the Cultural Coordinator at Santa Fe College. Raul is an artist, curator, author, and Hemingway specialist. His artworks are deeply rooted in the Cuban experience, inspired by arcane spiritual and religious symbols from African cultures. Raul's book
Hemingway's Cuban Son
is based on his late father's -Rene Villarreal- memoirs of his 20-year friendship with the famous author. He collaborates on specialized tours focused on Cuban culture and the Hemingway experience in Cuba.
We also collaborate with many professionals and specialists in Cuba.
​
---
Photography - Marisol Marquez, Kathy Kottaridis, Eddie Jones
---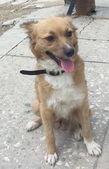 Hope for Strays - Esperanza para Callejeros
We are happy to support the grassroots initiative Esperanza para Callejeros, ​based in Plaza de Armas in Old Havana.
---